There are certain things which need to be kept in mind while preparing for any interview.   if a candidate is determined to get selected for the desired post then these certain to do  actions are must in the appearing of interview or else it will be almost impossible for any candidate to get selected.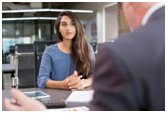 Foremost  this is Significant to know that what are the things which need to be extremely avoided while preparing for interview.
 How  interview panel in a given short period of time.
 what are  the Things need to be included in the Interview preparation so that the candidate can make quick impression on the interview panel board.
 there are certain things which need to be focused on online and offline interview,
 one need to focus on the preparations related to the area and there are significant points which need to be exclusively focused on  while preparing for interview.
Try to know about the area specialisation of interview board.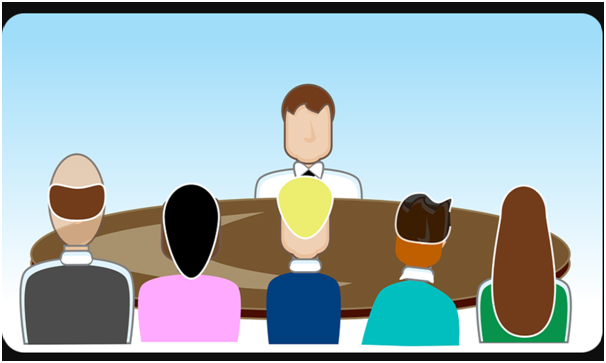 Suggestions For The Online/Offline Interview.
keep your Internet connection extremely fast and well corrected before your appear for interview.
Yours   Surrounding must be noise free , Keep clean background , avoid any kind of coming and going of people in your background. Keep radio other devices away from your Laptop so no unwanted noise can interrupt you.
If you are appearing from the room  then show good and impressive positive background, for example keeping certain books, flower pots, plant or bright light in the room, so that the panel board can see your face and listen you clearly.
Keep your voice and vocabulary clear the very precise and confident about your facts and figures which you are presenting in the interview.
Do not show anger and over confidence. if one or two of the interview panel board members  ask  question you  have to be very brief, precise and present your ideas quickly.  it is very important to understand that there might be certain pressures on the member of panel for example more number of candidates or may be one or two  panel board member has to leave the country same day.
What would be the circumstances do not feel bad and do not expect anything from the panel board because it's not easy to understand anybody within 5 minutes or 10 minutes the only task of a candidate is to be bold confident and unaffected by any kind of negative remark but to try to change or learn as  you are very keen to change and learn regarding the suggestions made by the panel board.
Sometime you find that any one of the member rude and offensive or may be  your area.Specialised,   do not argue with the panel board rather make your statements affirmative,  suggestive,  to the point,well versed  in factual information,
Even some time when you find that the panel board member is trying to make you are wrong just be polite humble, except that you need to change, learn more or maybe to correct yourself and leave the meeting.
You answers must never have interrogative,  question  form  commanding tone of your language or may  anyway is in which the panel board might feel offended.
It is  Very significant to understand that what is the panel board is looking in you while they think of including you in their Institution.
they want And open minded person who is ready to change learn or improve in given circumstances
A person who can make their institution for growing inclusive and vibrant
Project to produce better productive result if they think of you as a part of Institution.
Be ready with the needs and requirements of the institution and try to understand goals and aspirations of the Institution and how you can enhance and that.
No institution want to include people like who are not able to change learn or improve as and when the time is required.
That must be certain ideas in which you will find that  you have different opinion but at the same time give an impression that you are ready to change and most positive way without offending your own dignity.
Try to avoid feeling words like hmn,  ha,  you know that, I think, I feel ,I am not sure about that ,I know, that was my mistake ,by chance, I have got this, Give an impression as a you are not sure about your performance and u r an uncertain person who is not confident and under prepared who cannot certainly make that institution growing strongly in a determined by.
This is also very significant to know that for example if you are appearing for one post and there are five thousand candidates for the same time than the competition and the choice will be numerous so don't feel dishearten the only thing is give your best overconfidence is certainly not to be suggested.
Within That 5 to 10 minutes the panel board is going to judge you in every aspect reason being the people who are sitting in the board have many number of choices to see and meet many people like you who are appearing for the interview and this is not the first time that taking interview but they might have taken number of other interviews are there so that choices that parameters and their experience is certainly much more than you and that's the reason that you are immediately in the competition in many more  so try to be very honest in your preparation and project yourself as a your edition in the institution will certainly make very similar positive changes in  and that is going to make a very positive impression in the minds of the interview panel board.
Be  Area specific talk in a very positive way and  try to make yourself the most eligible candidates for the post your confidence and inner strength will be making a lot of changes in the minds of the panel board.
If any of the panel board is making a suggestion listen it carefully and then finally thank you for them to give you a valuable suggestion keeping in the mind that this suggestion might be helpful for your next interview.
For offline be in formal dressing avoid multicoloured clothes rather choose one colour and other suggestion as mentioned above.